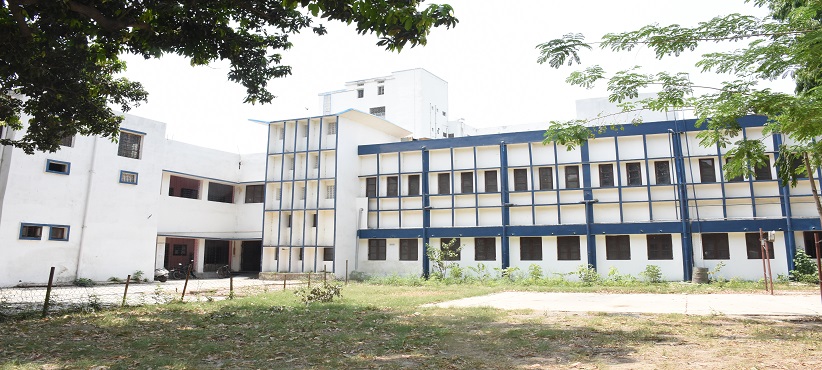 Library:
Our college has a well maintained central library as well as departmental libraries. The central library is easily accessible for the students of all subject streams. The library has spacious reading room, internet connections, magazines, free access to stacks, e-contents and research journals accessible through internet. Our college also provides ICT facilities for strengthening the academic activities within the college. The college has a well-equipped seminar hall. New books are purchased for the library periodically to maintain the stocks.
Feedbacks of students are also taken in order to update the library services. IT infrastructure: Most of the departments of our college have their own computers. The college provides Wi-Fi facilities as provided by Govt. of Bihar Under 7Nischchay Program, for students and teachers for promoting e-learning and research activities in the college. Our college has smart classrooms equipped with all the basic facilities such as interactive whiteboard, computer, laptop, projector, etc. Also, the college has well maintained lecture halls for both theory and practical classes. There are separate invertors for many departments. Hostel facilities are also available in the college .
Infrastructure and Learning Resources
The college regularly analyzes its strength, weakness and seeks opportunity and thereby prepares itself. For carrying out such activities, it constitutes various committees such as College Development Committee, Finance Committee, Anti-Ragging Committee, Staff-Welfare Committee, Career Counselling and Campus Placement Cell, etc. The first two aspects, namely, Strength and Weakness, are, by and large, based on the assessment report by the concerned committee, and the latter two (Opportunity and Challenges) are based on self/internal assessment keeping in mind institutional vision and mission.
E-library
With the financial assistance of the Govt. of Bihar, the institution has established e-library and provides e-study materials to our students also.
Login to Library